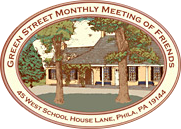 Green Street Monthly Meeting of Friends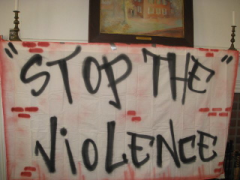 "The first step to peace is to stand still in the Light."
George Fox
Meeting for Worship,
Sunday 10:30-11:30 AM
Our First Day School for Children meets from 10:30 to 11:15 AM so that all children can join in the last 15 minutes of the worship service.
Meeting Secretary:
Gail Woodbury
Office Phone: (267) 285-0553
Office Hours: Monday through Friday, 9:30 a.m. to 12:30 p.m.